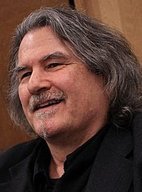 Author of the macabre JZ Murdock is a writer of horror, speculative and science fiction from his home in bucolic Bremerton, Washington. He is also a blogger and non-fiction writer on psychology, life, the process of writing and politics. As a filmmaker he is a screenwriter involved with his local indie filmmaking community as both filmmaker and occasional actor. He is the owner of LGN Productions (IMDB) since 1993.

All from the great and mysteriously beautiful Pacific Northwest.
Gorst Underground Film Festival - Co-Founder
Fiction - Now out! "Anthology of Evil 2 Vol.s I & II"!
Non-Fiction - Now Out! "Suffering Long Covid"His newest upcoming book is, Anthology of Evil II, the sequel to his original collection of older short horror and science fiction stories. It will offer previously published as well as new fiction, some published in other anthologies some in magazines. It will also include the novella, The Unwritten, which was a challenge to write, but it is believed that people will appreciate the effort and what a unique story it is. Although in the end he ended up turning down a publishing house in the UK who was interested in the book, he did however greatly appreciate what they had to say about it:"Your manuscript was brought to our attention at the latest Board Meeting when we discussed its potential, and the possibility of it being published. Having read all the reports and taken more of the editors' opinions, I can confidently state that your work was found to be a wide ranging and enjoyable short story collection, with the Board commenting on the ambitious scope of your writing and the vivid quality of the language."In the intertwined Murdock Universe
Death of heaven
is his massive horror\sci fi tale of the Human Race, and so much more. Overall he has created a unique universe through his writings. Whenever possible he ties one part of his worlds to another so that there is a greater story to behold throughout much of his writings. Writings that aren't for everyone but... if you are one of them, you will find his writings entertaining, enjoyable, and somewhat disturbing, but definitely unique and always... interesting.
Author and reviewer
Michael Brookes said of Death of heaven:
"The book starts well and has a Books of Blood vibe, which really works well. It's in these tales that the author's writing ability shines. He demonstrates a lovely turn of phrase and some of the writing is almost poetic in its beauty."You will find Murdock stories included in various horror anthologies along with other authors. His own collection of his older short sci fi and horror stories are included in a book titled, Anthology of Evil (2012). It is also available for download on Smashwords (YouTube video book trailer). In 2011 hard science fiction digital magazine Perihelionsf.com, picked up one of his short stories, Expedition of the Arcturus (also available as ebook and audiobook on Amazon). That same year editor Sam Bellotto contracted for him to attend the premier of the documentary at Seattle's beautiful Egyptian Theatre. From that event he wrote and was given a two issue, two part film review on the amazingly well done and rather disturbing documentary, Chasing Ice.
​
ScreenplaysHaving a history in martial arts and the military, he has handled issues of personal protection in the past and is still on the board of directors of a local dojo. One of those experiences, in fact his first, is now detailed in his increasingly popular screenplay tentatively titled, The Teenage Bodyguard. It details his protecting a frightened and traumatized murder witness for a week from the Tacoma Carbone family mafia back in 1974 ...when he was eighteen.BlueCat Screenplay Contest review:
"Overall, Teenage Bodyguard is one heck of a life-story that I'm surprised isn't on the big screens already—a well done thriller that knows how to lure you into a story about two unlikely people... and how they took a turn for the unexpected."
Of his other screenplays, two rather good ones are a horror comedy titled, Gray and Lover The Hearth Tales Incident (a Circus Road Films semi finalist) and, a sci fi titled, Ahriman. Also, Popsicle Death (pay your popsicle vendor!), Poor Lord Ritchie's Answer (the madness of a Lord's life), Sarah (Twilight Zone meets Alzheimer's), Colorado Lobsters (don't offend an MIT grad's family, or murder his father), Sealed in Lies (espionage romance) and Dark of kNight (paranormal romance), and the last two are adaptations of other author's works at their requests.Want to know what's new in the Murdock world?
Linked on -
Booksradar.com
- Books in the right Order
Background image "Bremerton Moonlight"
​by JZ Murdock, 2017
---